Initially built to share my Treehouse Building Progress, this is now outlet to share the things I love most: Family, Travel, Art, Surfing, Food, Growth, and any Creative Pursuits like building treehouses.
Follow me for treehouses, 'ohana, travel, surf, food, growth, & art!
Below are updates on how I built my first treehouse, my mistakes, and lessons learned along the way.
You'll also see articles on new travel, surfing, food, personal growth, art, and the most important thing: FAMILY!
I'm taking 21 days off from processed sugar (fruit ok) as well as going to bed by 9 pm (for at least 8 hours of sleep) to begin developing habits of abstinence and optimal health, but I'm mostly doing it to record how I feel.  2023 is all about health and growth.
To start, I have no business building anything.  I'm a web geek, so anything I share is just to show how I did it, and I'm not making recommendations.  My hope is to get feedback and learn from others!
A little about me.
Having been obsessed with both the book and movie (and Disney attraction till they changed it to Tarzan) Swiss Family Robinson, by Johann David Wyss, it's always been a dream to build my own treehouse!
My experience:
Garden boxes
A deck and stairs 95% made from used pallets (see photo above)
Chicken Coops. I've gone through building 2, and I think if I built a 3rd it'd be the best chicken coop tractor ever made.
A custom lego table
Various mediums of art
Clearly, I'm not a builder and all of my woodworking experiences were experimental, until now!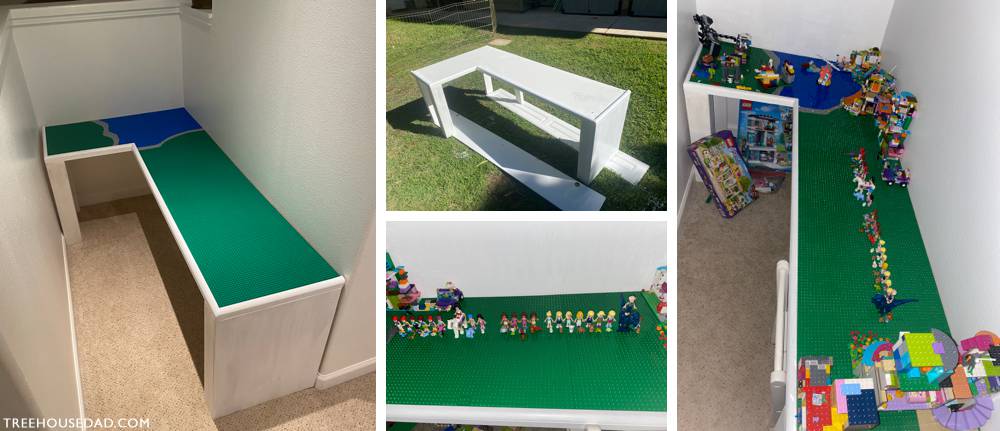 My Inspiration:
Our kid's Grandmpa looked up into a small tree in our yard less than a year ago and said we should make a treehouse.  it seemed way too small, but the idea was intriguing.  Grandpa was definitely the catalyst and part of the inspiration.  The other part came from, of course, Pete Nelson and his crew from Treehouse Masters.  We love that show and have bought and watched almost every season.
I didn't know until starting this project that my own grandfather was a carpenter in his youth, which could account for the ancient hand-me-down tools I still use.
Why now?
Being a good dad and husband are my most important jobs.  As we first drew sketches of the treehouse, the excitement in my kids' eyes was overpowering.  It had to happen, and I'm loving every minute of it!